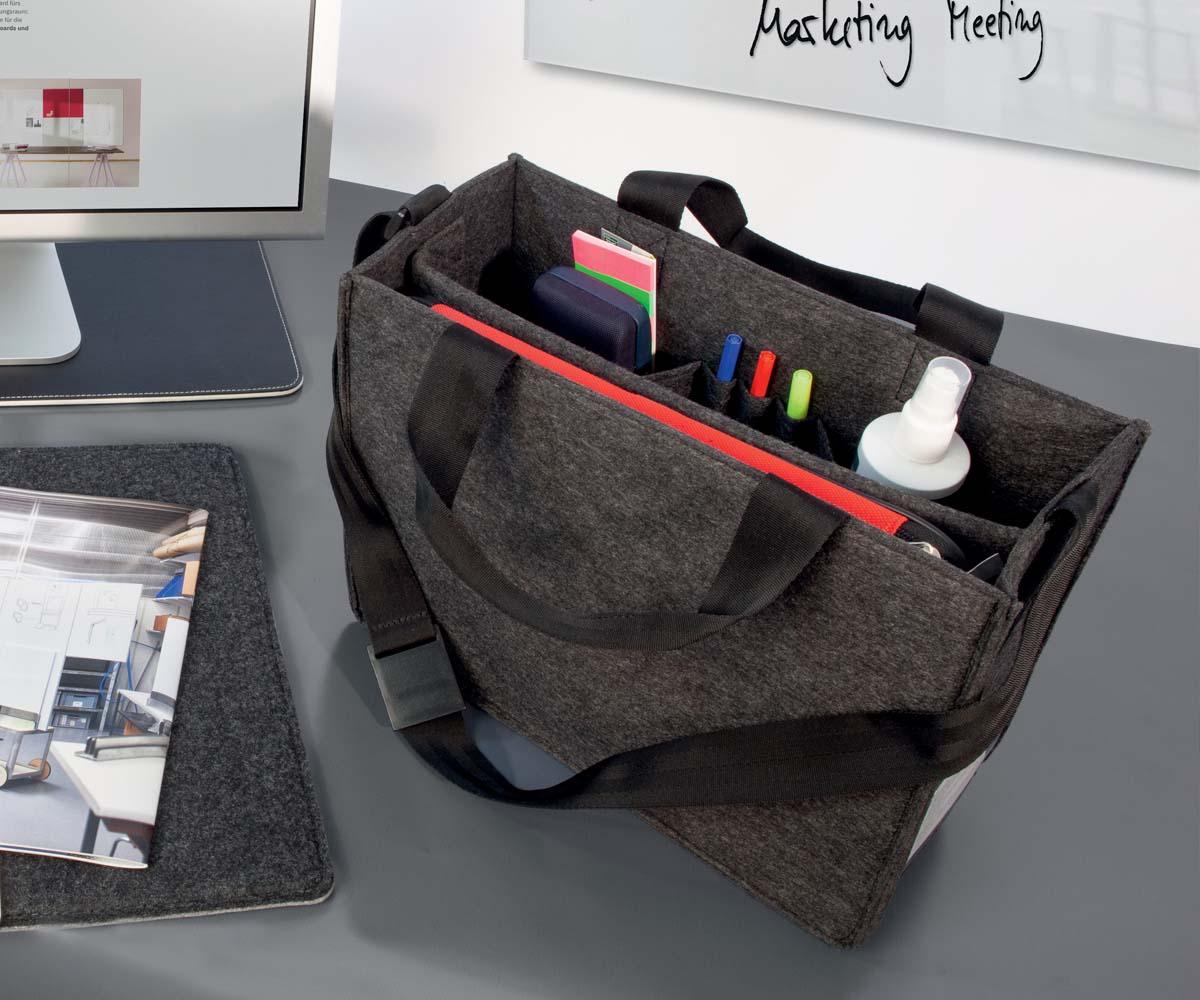 Product highlights
Move it Box S: Our Move it box, size S, is ideal for transporting A4 documents. Thanks to its combination lock and robust outer material, it is extremely secure and, at the same time, easy to clean. The lightweight box is the perfect everyday business accessory for people on the move.
Desk-sharing bag: Do you have the flexibility to choose your own workspace? Our desk-sharing bags made of felt come with five spacious insert pockets and a shoulder strap. The bags are available in two different sizes to fit a laptop or the Move it box.
Roll-up desk pad: Add a splash of colour to your workspace with our roll-up desk pads, 80 x 30 cm in size. They are made of high-quality faux leather and are waterproof. Both sides of the desk pad can be used, and are large enough for a keyboard and mouse. Available in yellow-grey, blue-green, black-red, black-black and pink-silver.
Categories