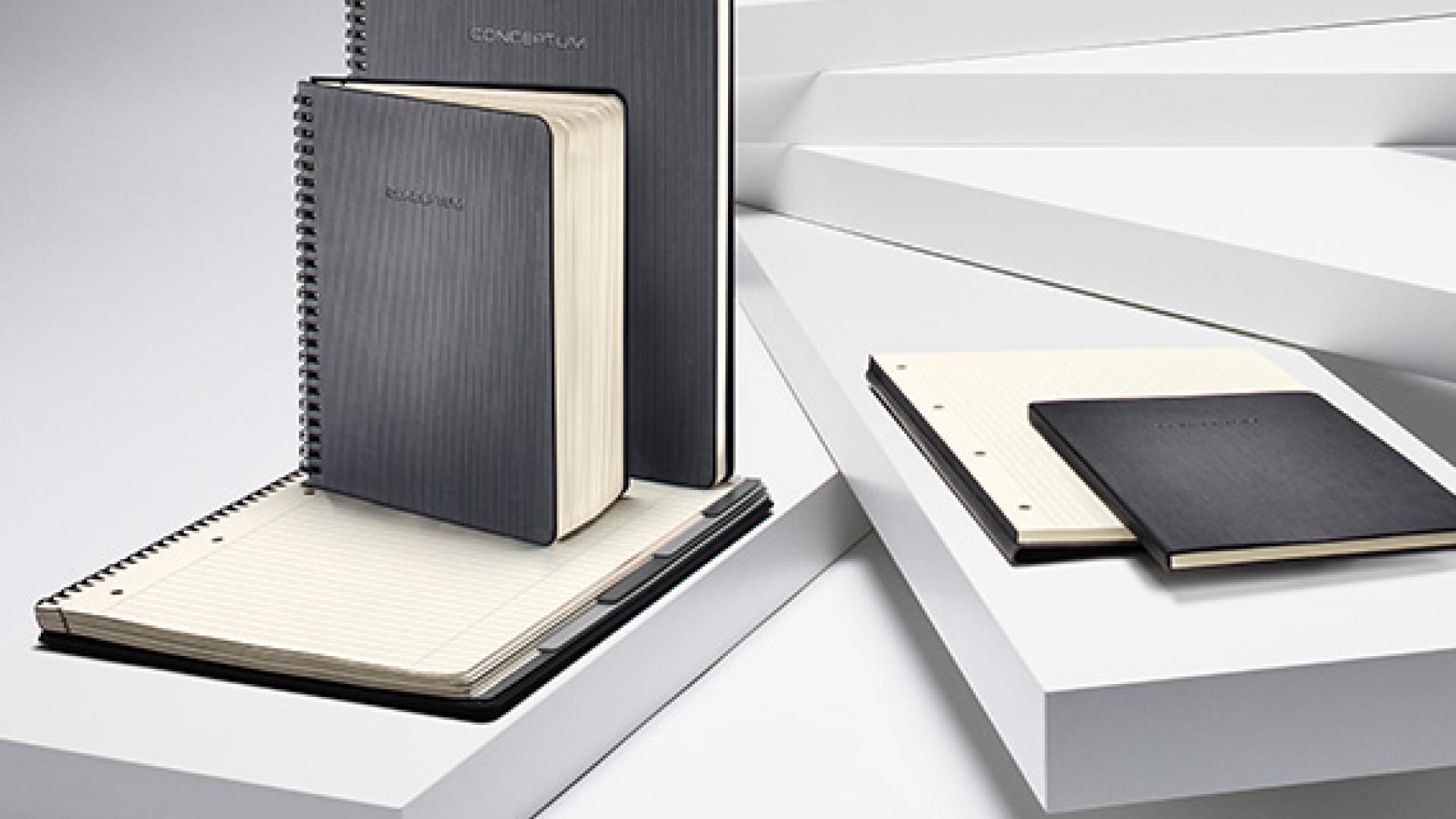 Product highlights
At SIGEL you will find a wide range of notebooks, booklets and notepads. For example the stylish and exclusive Conceptum series with its various functionalities. Or the Jolie collection, beautiful notebooks and notepads for those who value individuality.
Structuring ideas and thoughts: When more and more digital processes are dominating everyday working life, paper and pencil may soon be eking out an existence in a drawer? Far from it! Writing on paper is a quick and above all important way of taking notes in meetings, structuring your own work or simply recording ideas and thoughts. Especially important because handwritten notes are much better remembered.
Keeping the overview on the move: We are mobile in our everyday work. A notebook or notebooklet is the perfect companion - you have all your notes in one place, keep track of everything and your battery is always full.
Categories