Office Caddy System - Move it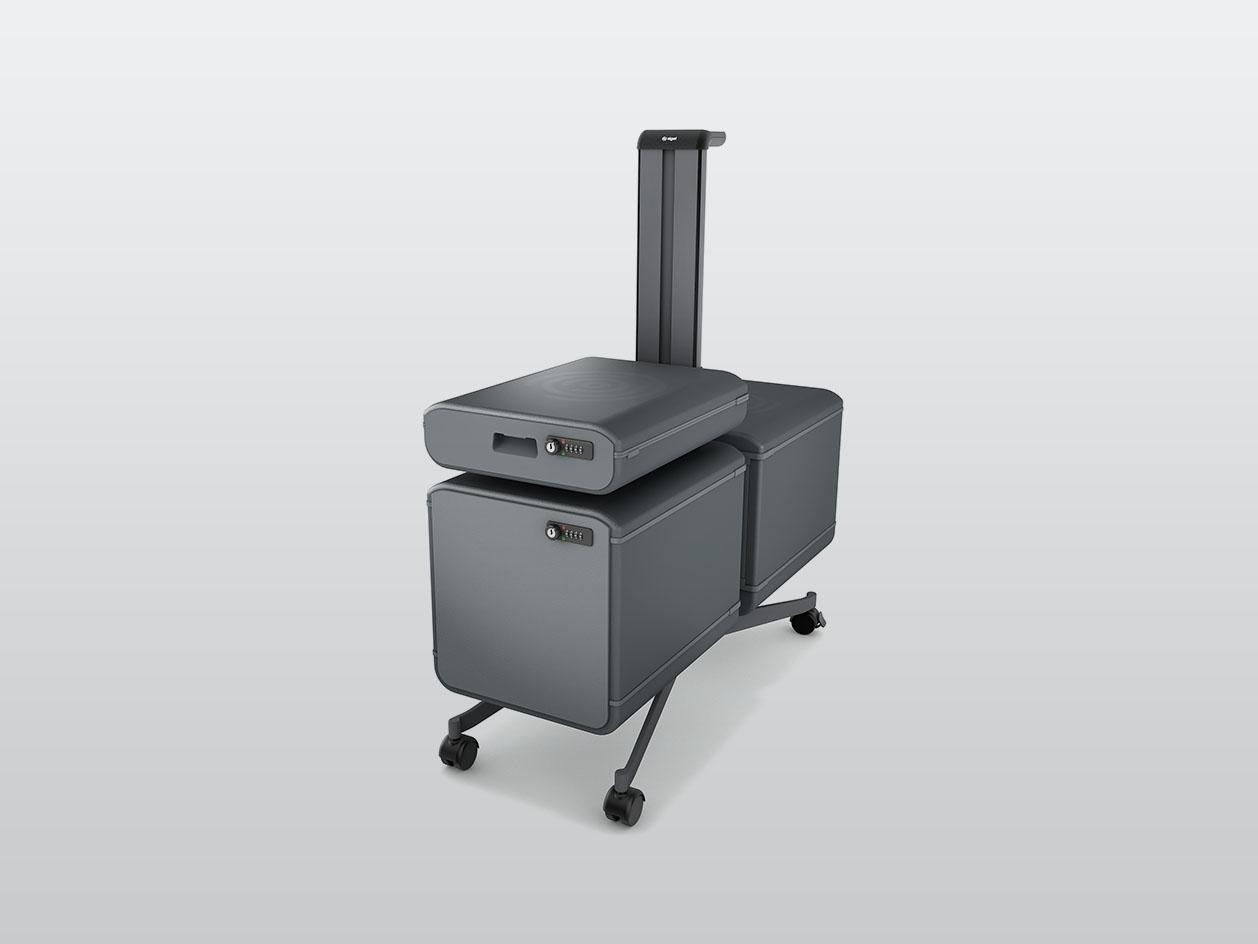 Product Highlights
Mobile & modular: The office caddy carries, rolls and helps. The system solution impresses with its modularity. Boxes, which are attached by means of a plug-in mechanism, simply travel through the office. All material is safely stowed away.
Combine & flexible: Boxes can be combined as individual items or in combination with the office caddy. Everything has been thought of for the boxes. They can be combined flexibly, are stable, robust, lockable and can be customized.
Varied & simple: The office caddy system is versatile in its use. Whether in the office, in the meeting room or in the home office, Move it is the perfect companion through the daily work routine. The plug-in mechanism makes it easy to attach and remove the office boxes from the caddy.
Stylisch: Move it as a design-strong overall concept for the modern office world has won several awards.
Sustainable: Move it is largely dismantlable and recyclable. In the manufacture of Move it products, all surplus material is collected, sorted according to type and returned to the raw material cycle.
Categories