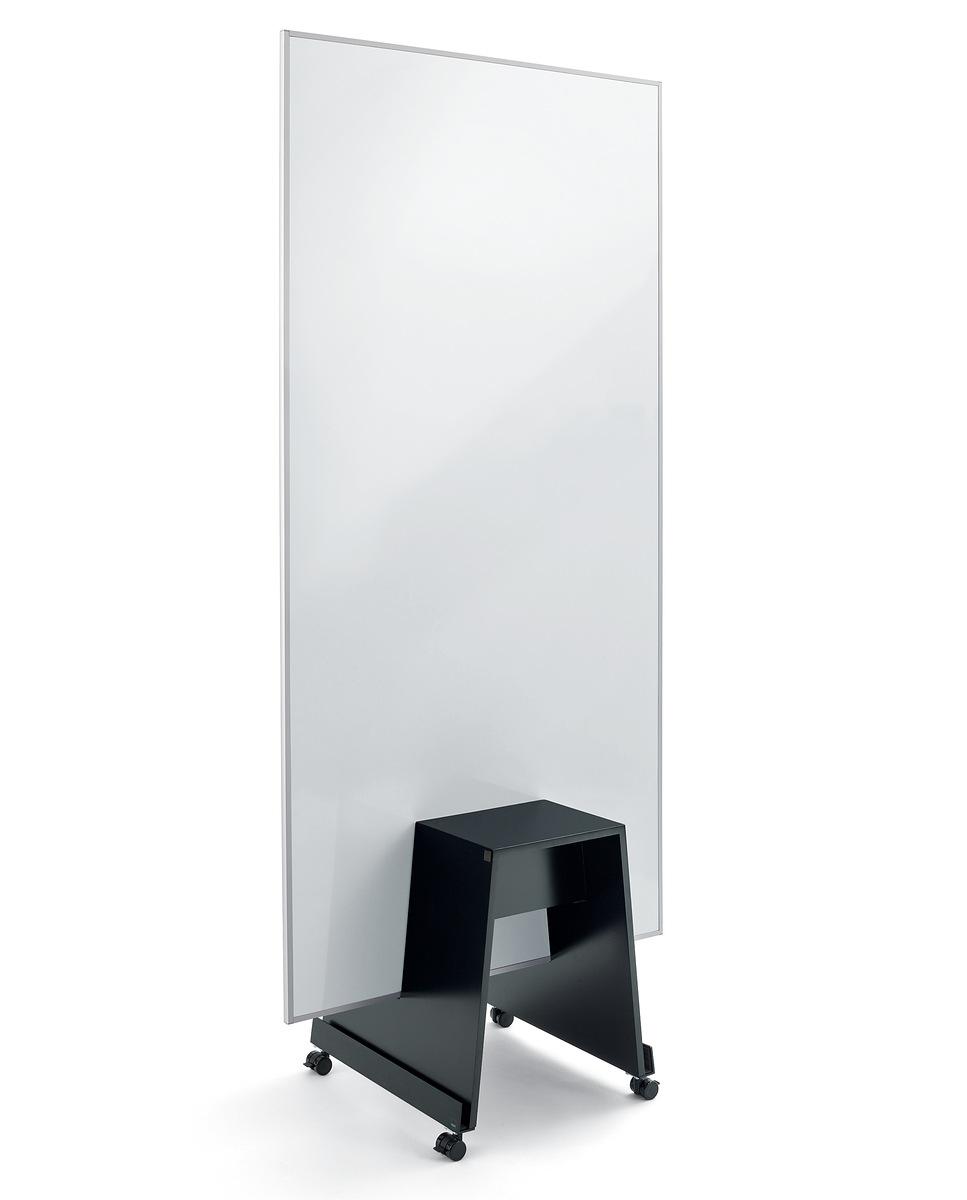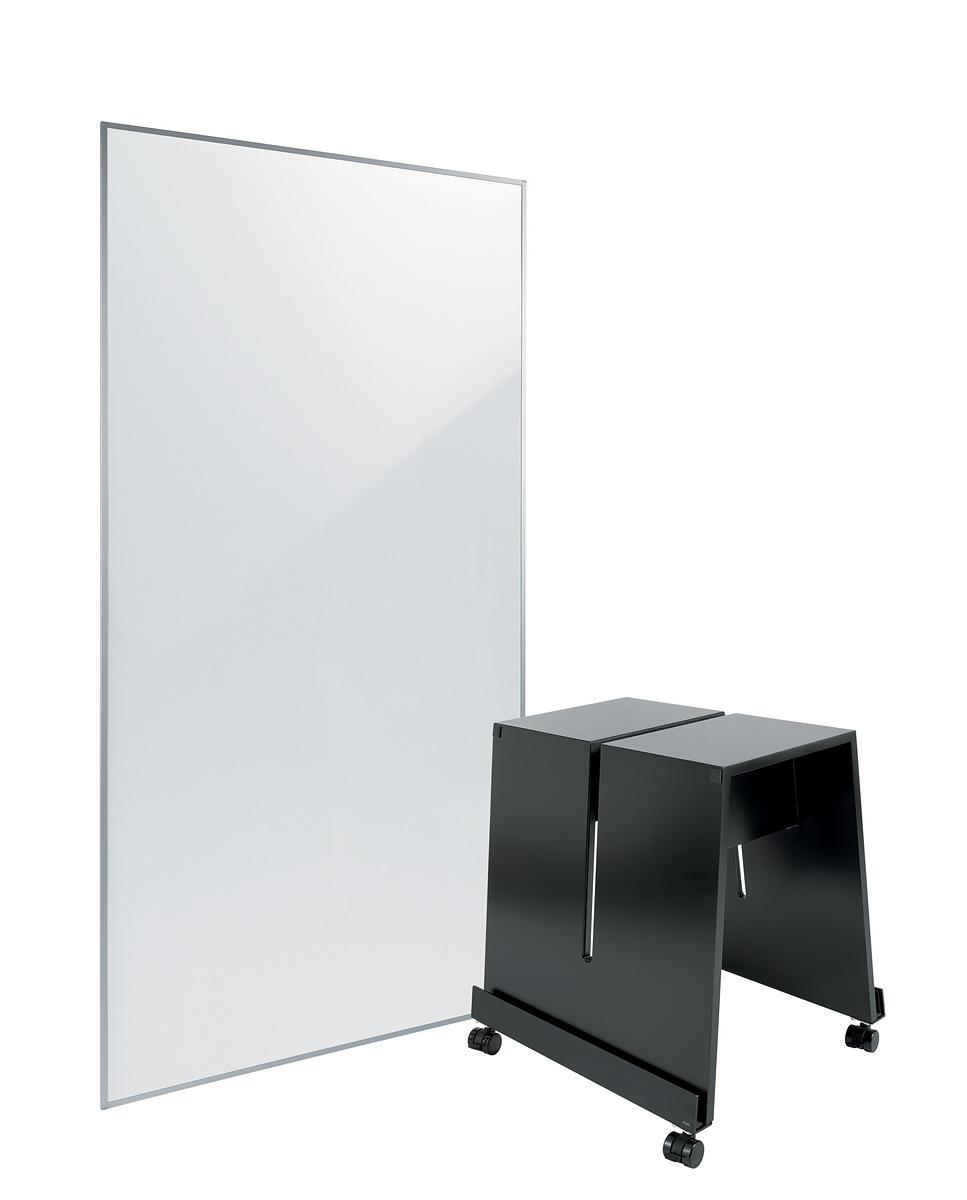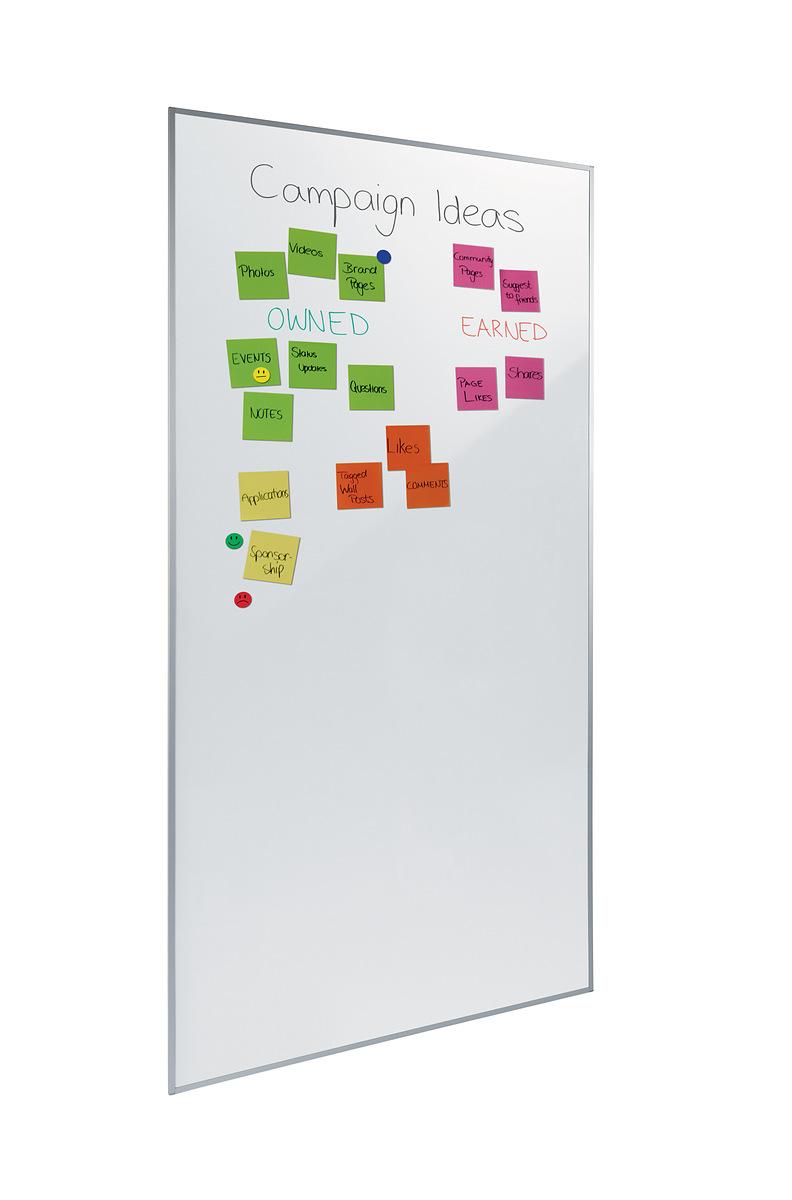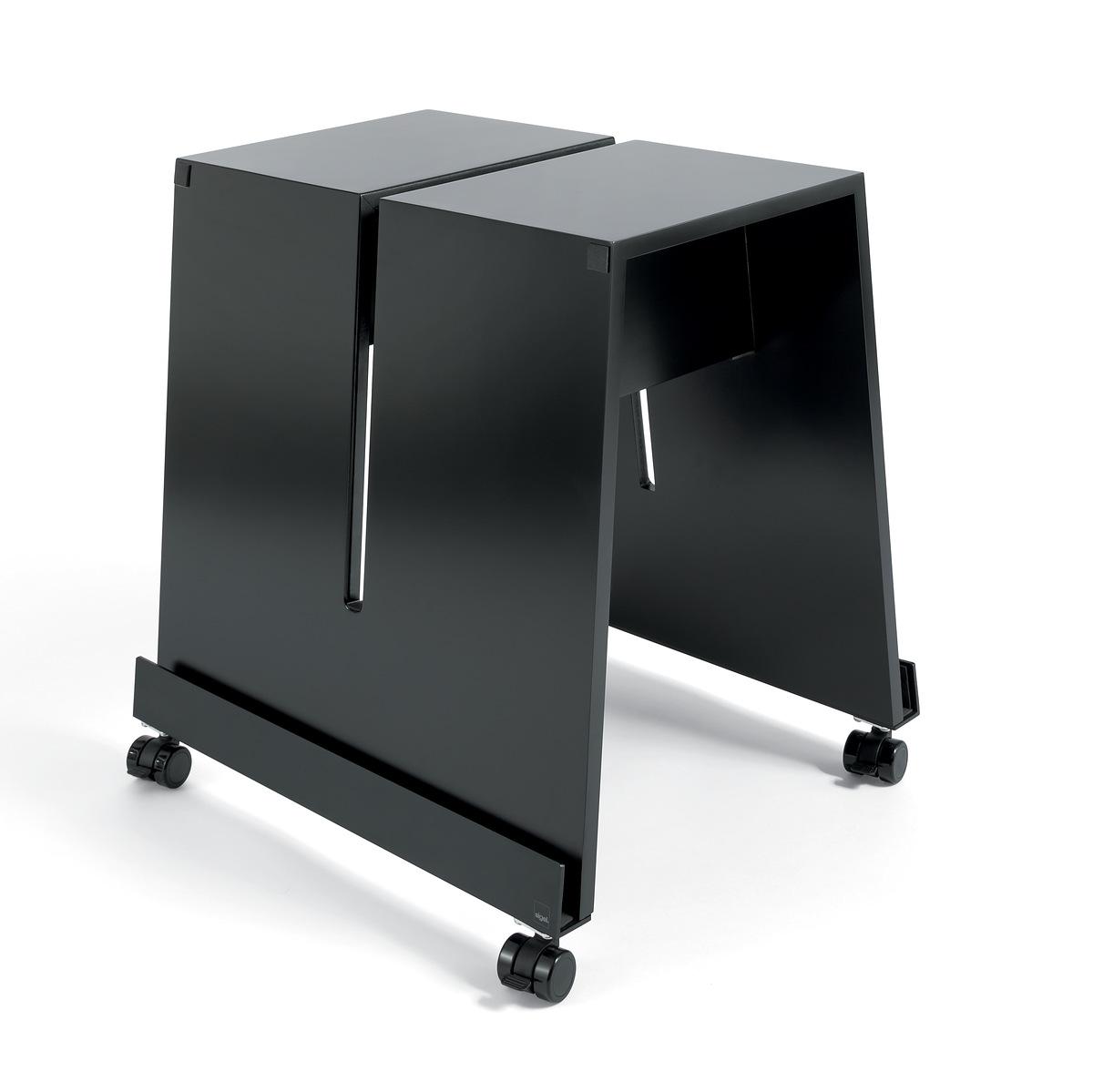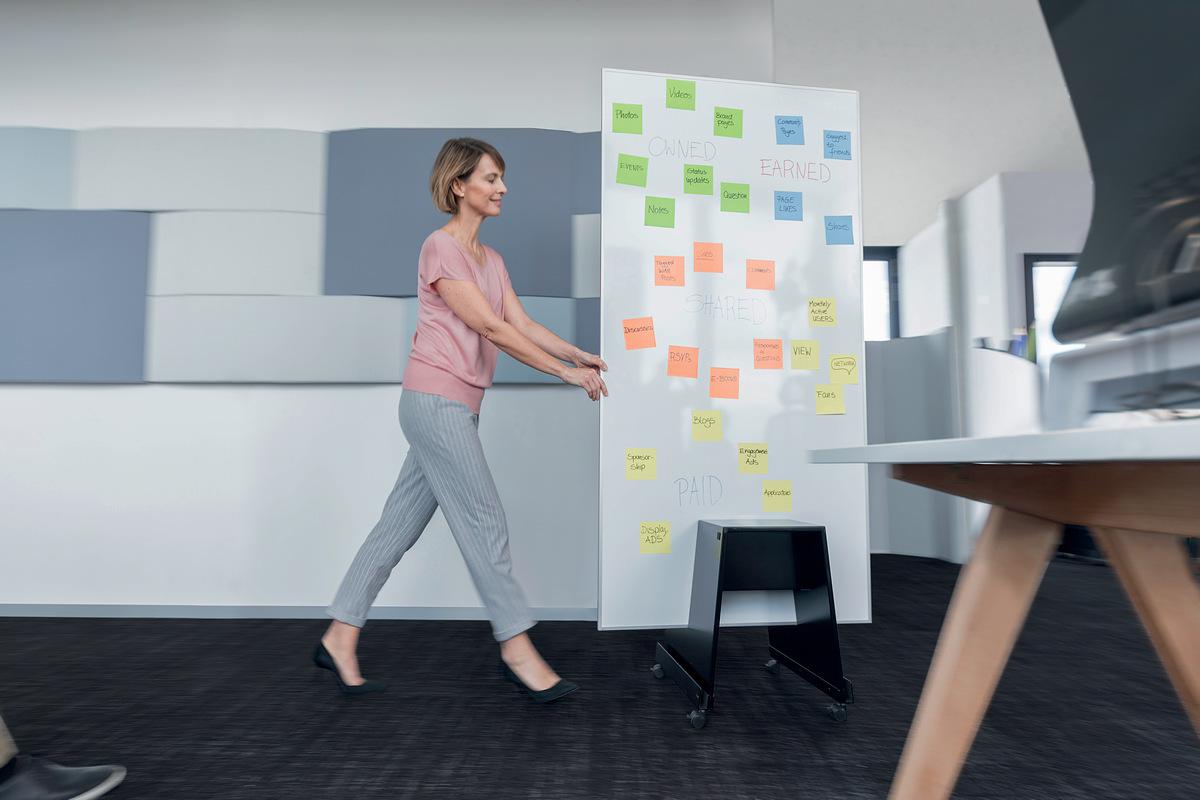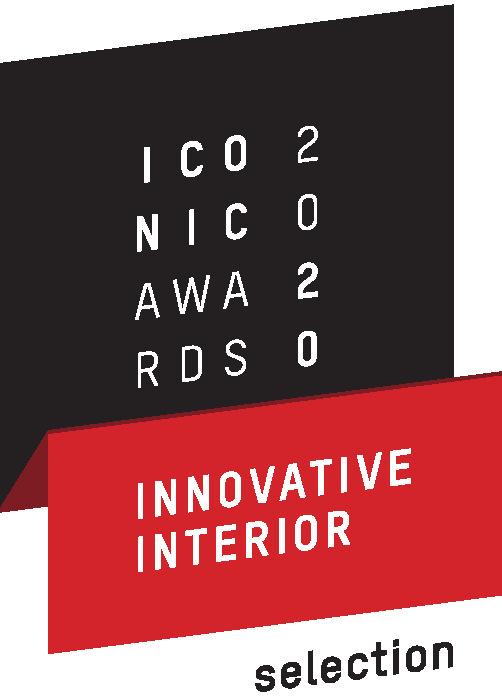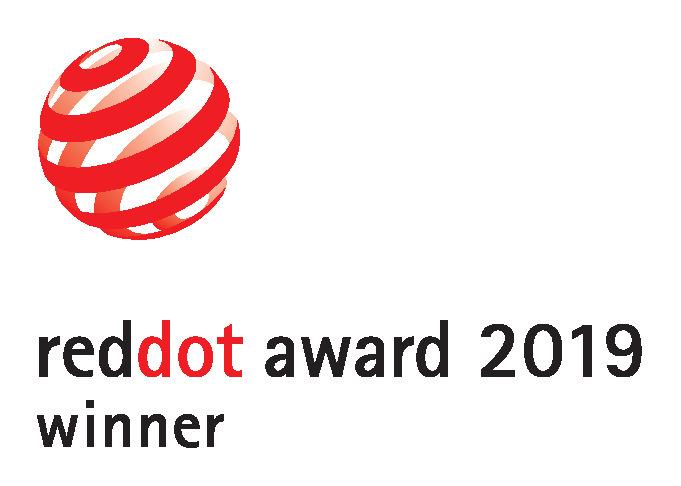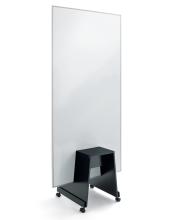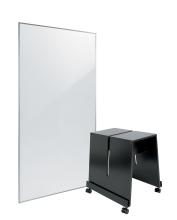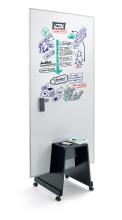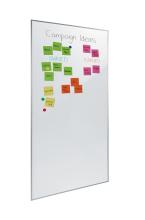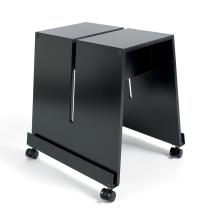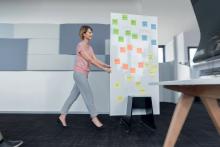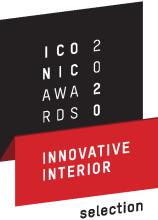 Item number MUB04
Meet up-Bundle Single-use
90x180cm, stand x1
Set: one mobile Meet up whiteboard, 90x180 cm (for writing on with non-permanent markers, wet or dry erase, attach static notes, magnetic) and Meet up stand
The board is very easy to transport, making it perfect for impromptu meetings or workshops, even if no meeting room is available. Also available to purchase separately: whiteboard MU020
Multifunctional stand: insert one board into the central slot or place one board on each side for tent use. It also makes a handy shelf for accessories. Also available to purchase separately: stand MU050
The Meet up range includes a wide selection of accessories and consumables such as sticky notes, static notes, marker pens, magnets, cleaning products, etc. Indispensable for any meeting, seminar or workshop.
Ideal as a combi-set: extremely versatile when using agile, creative working methods such as Brainstorming, Scrum, Kanban
Description
With Meet up, project work and teamwork become more transparent, flexible and efficient. This combi-set is perfect for impromptu, hassle-free meetings or workshops, even if no meeting room is available. What's more, you are ideally equipped for using agile, creative working methods such as Brainstorming, Scrum, Kanban or Design Thinking. The set comprises one mobile whiteboard for double-sided use, format 90x180 cm, with a coated white metal surface and aluminium frame (ideal for writing on with non-permanent markers, easy to clean, attach static notes or sticky notes, magnetic), one mobile stand made of black MDF with lockable casters to move the board to the required position (either insert one board into the central slot or two boards in the aluminium profiles for tent use). Order a second board to expand your set. The Meet up range also includes a wide variety of accessories and consumables, such as sticky notes, static notes, marker pens, magnets and cleaning products. Meet up is the complete board system for agile, creative work. Ideas to go. Anywhere. Anytime.
Product specifications
Product dimensions: 900 mm x 2020 mm x 520 mm
Colour: Combination
Colour family: white
Colour family: black
New product: yes
Product weight: 21000 g
Product category: Board Sets
Product brand: Meet up
Other box contents: 1x MU020 Agile whiteboard Meet up 900x1800mm, 1x MU050 Stand Meet up
Buy online
Contact a reputable dealer of your choice. If you want to see all online shops, click the pagination.