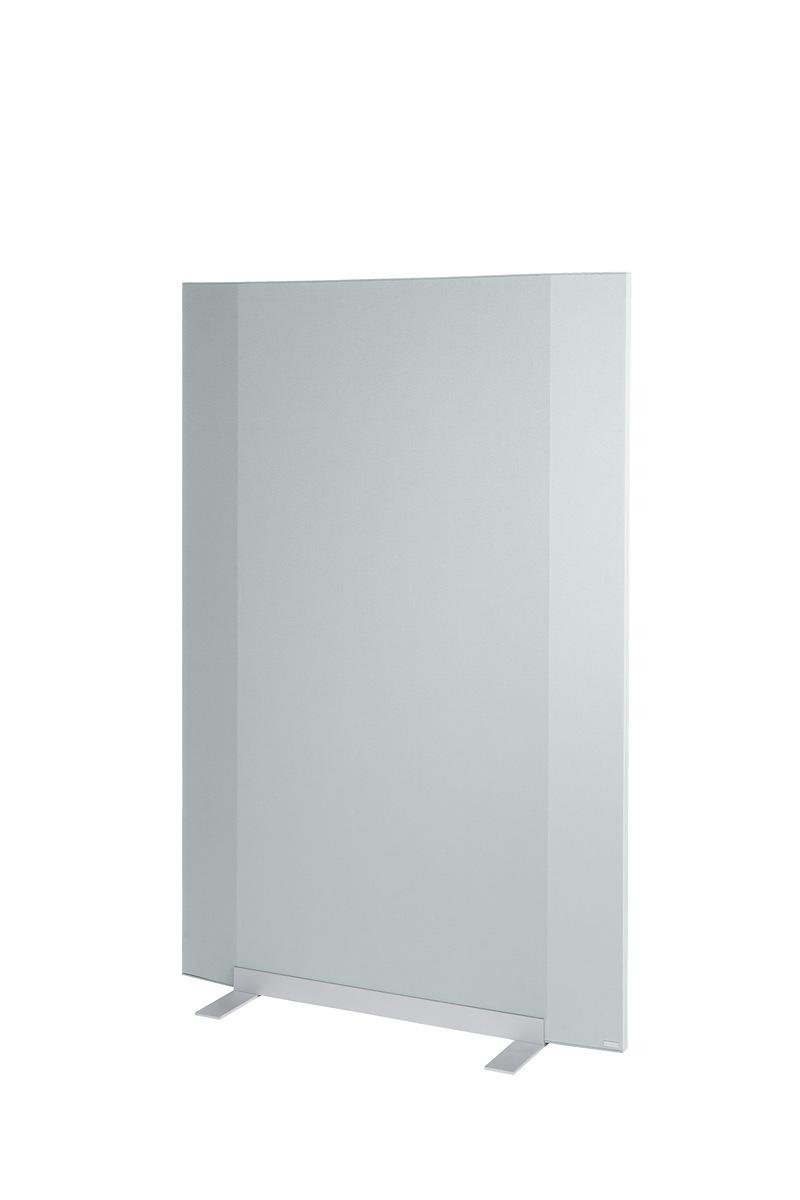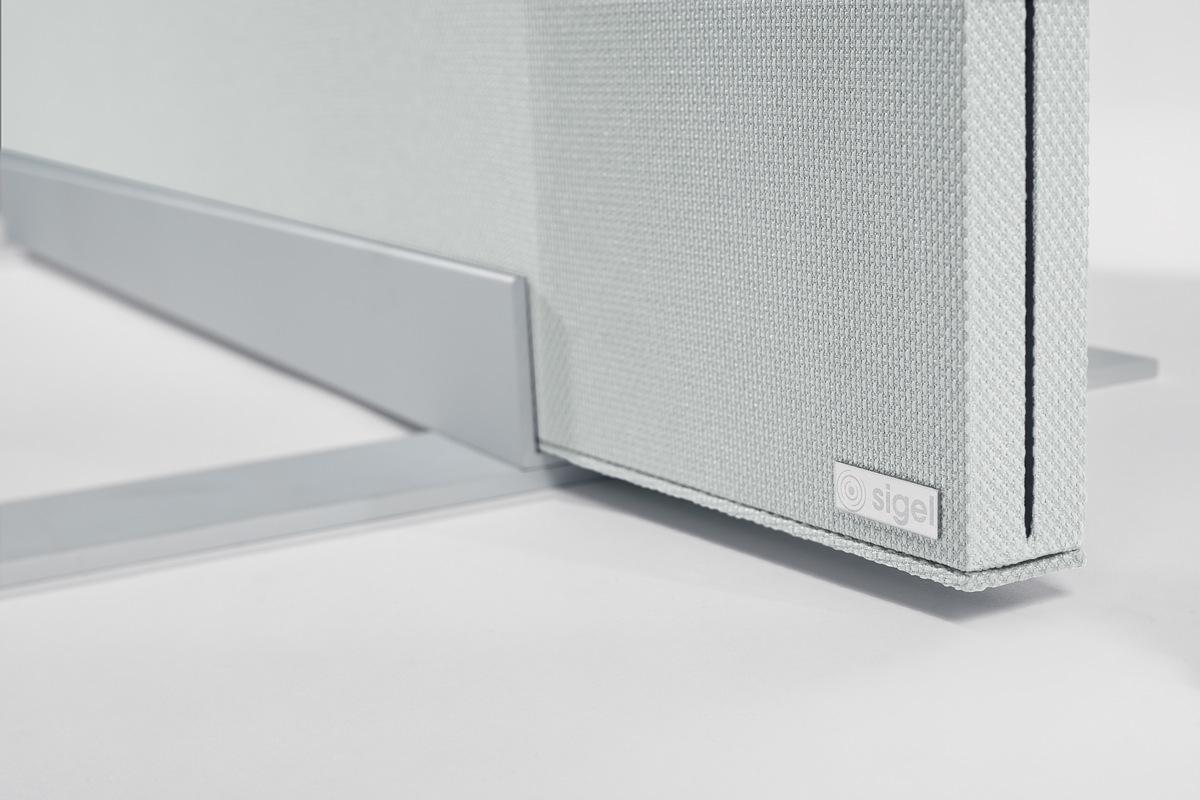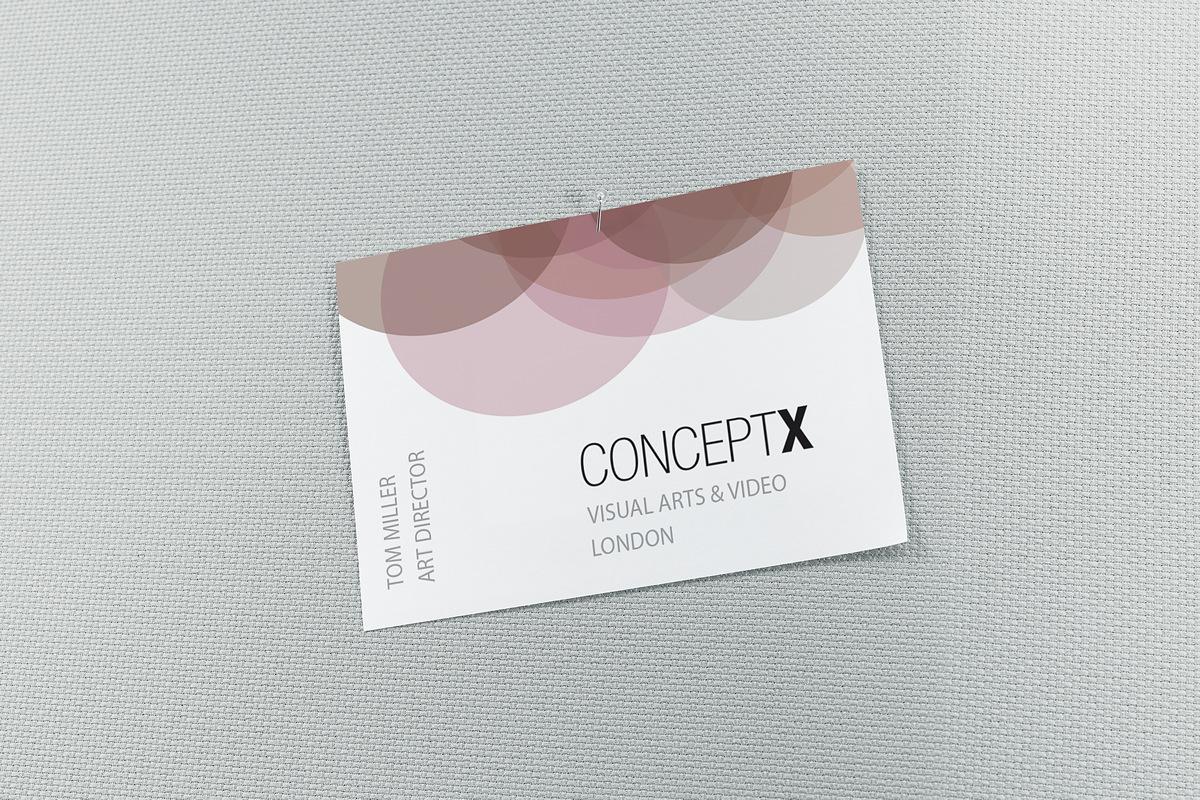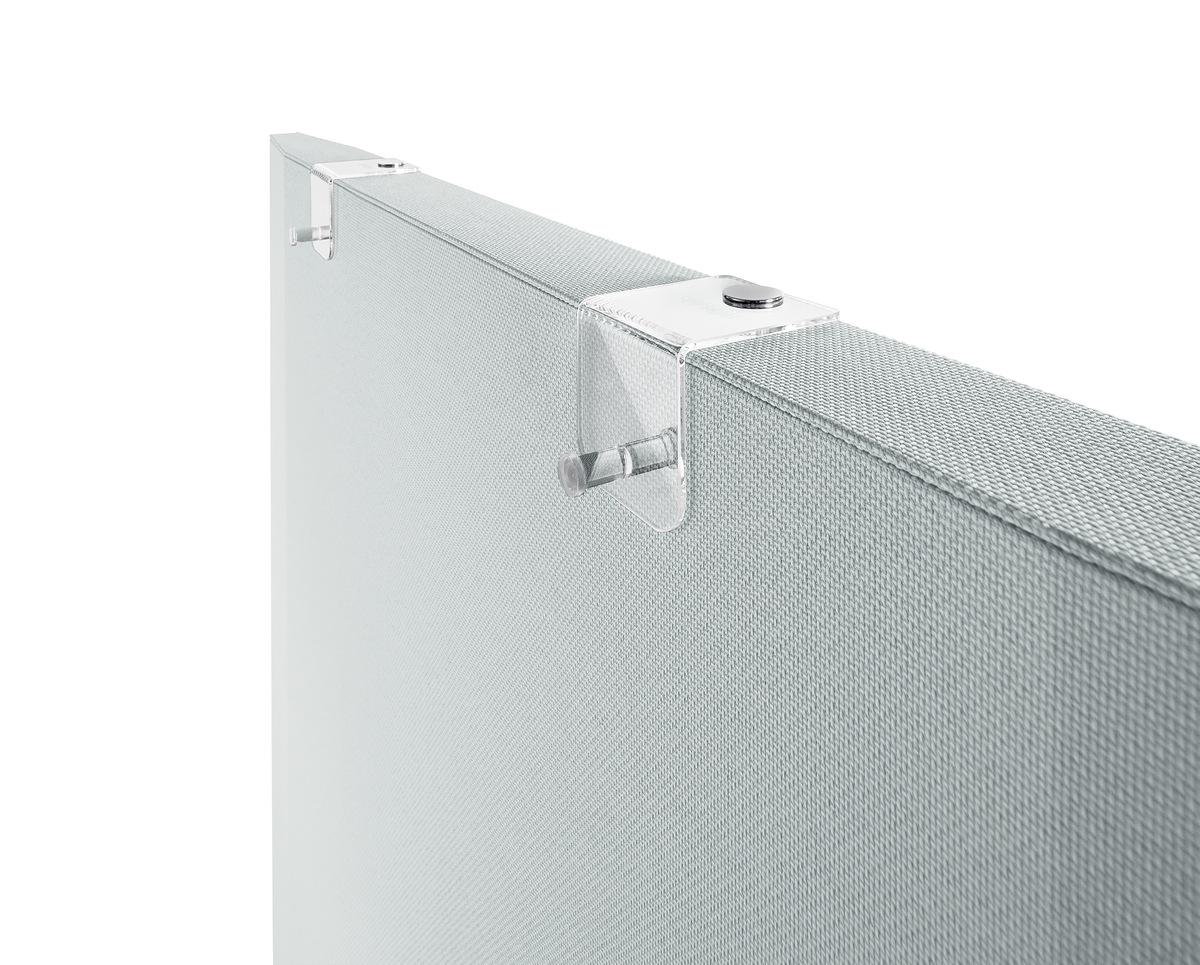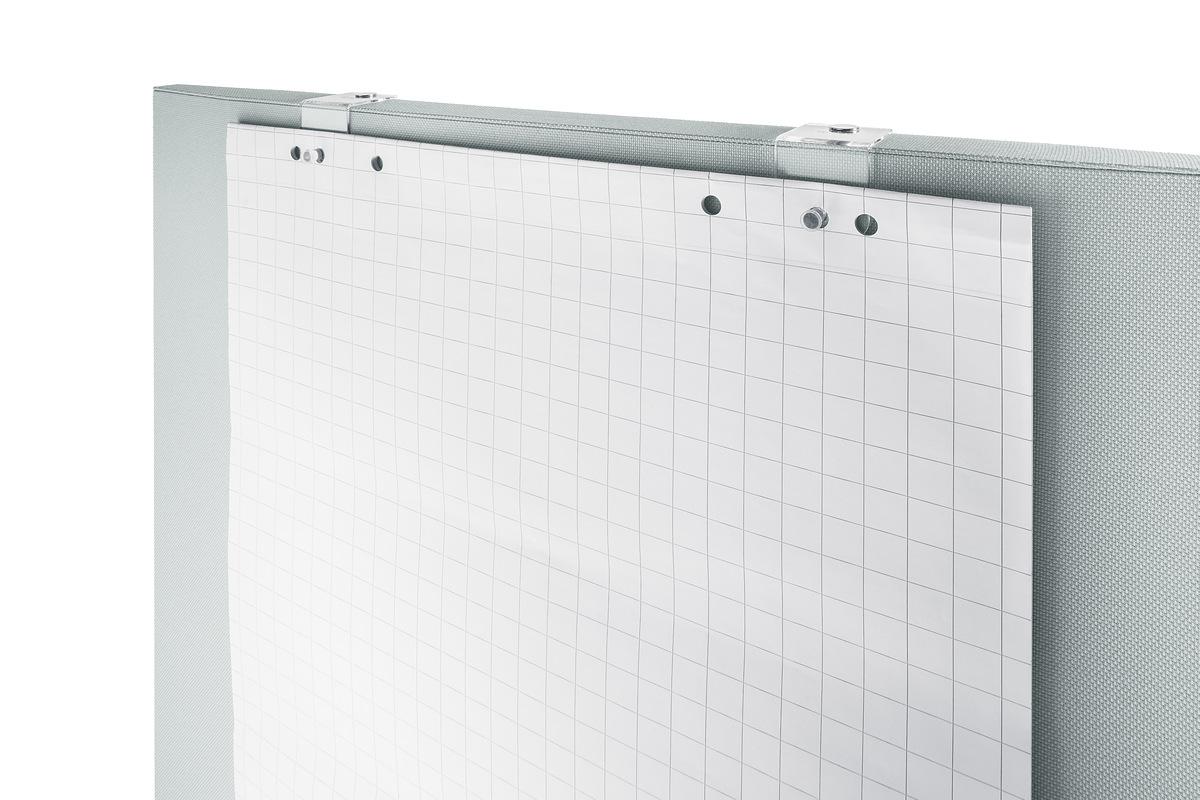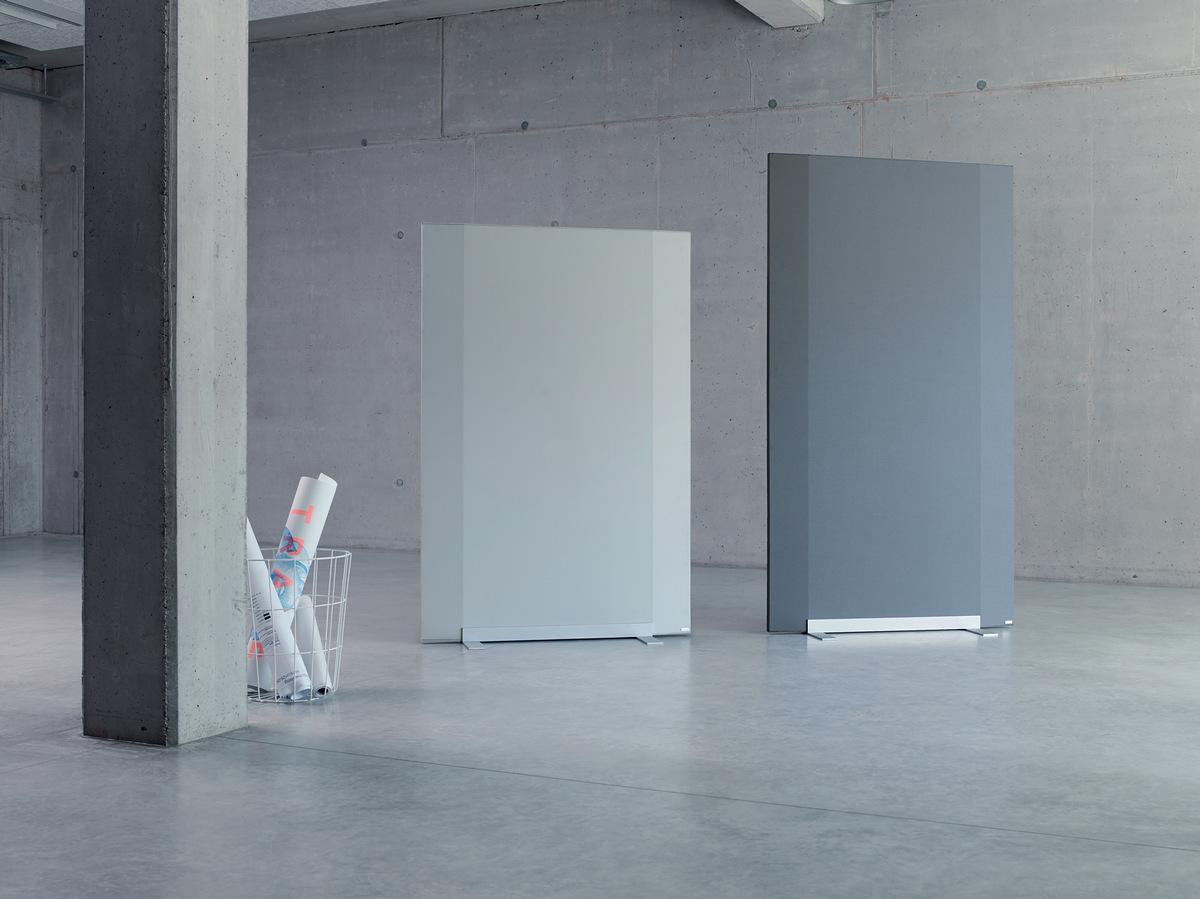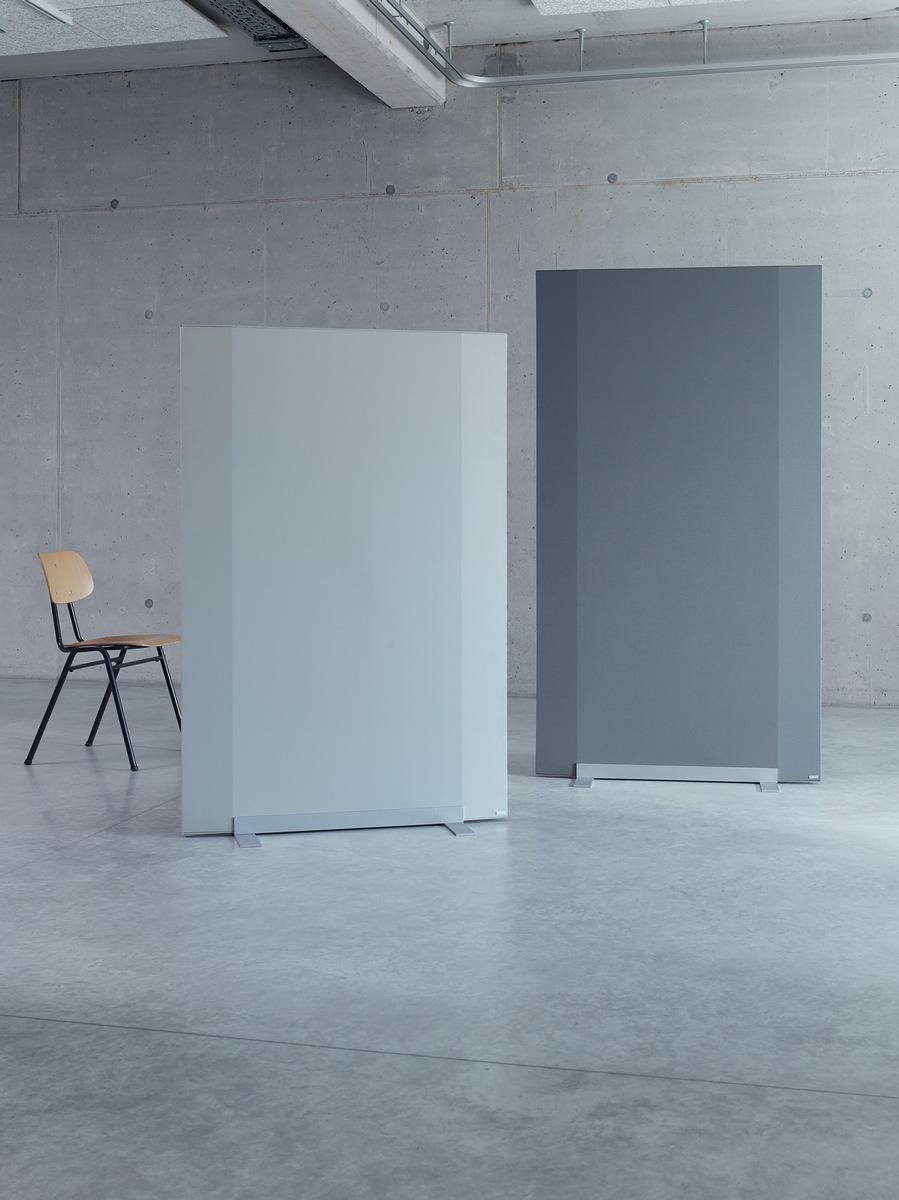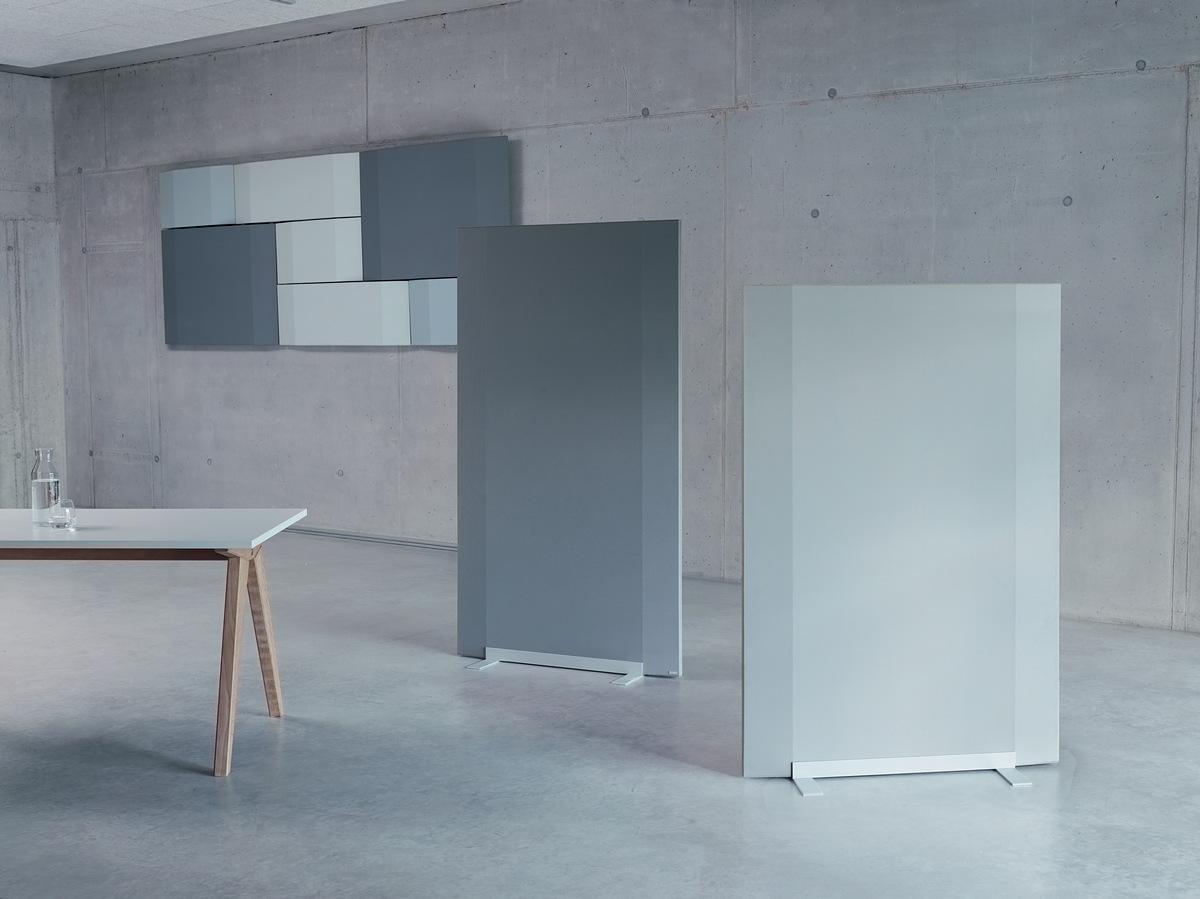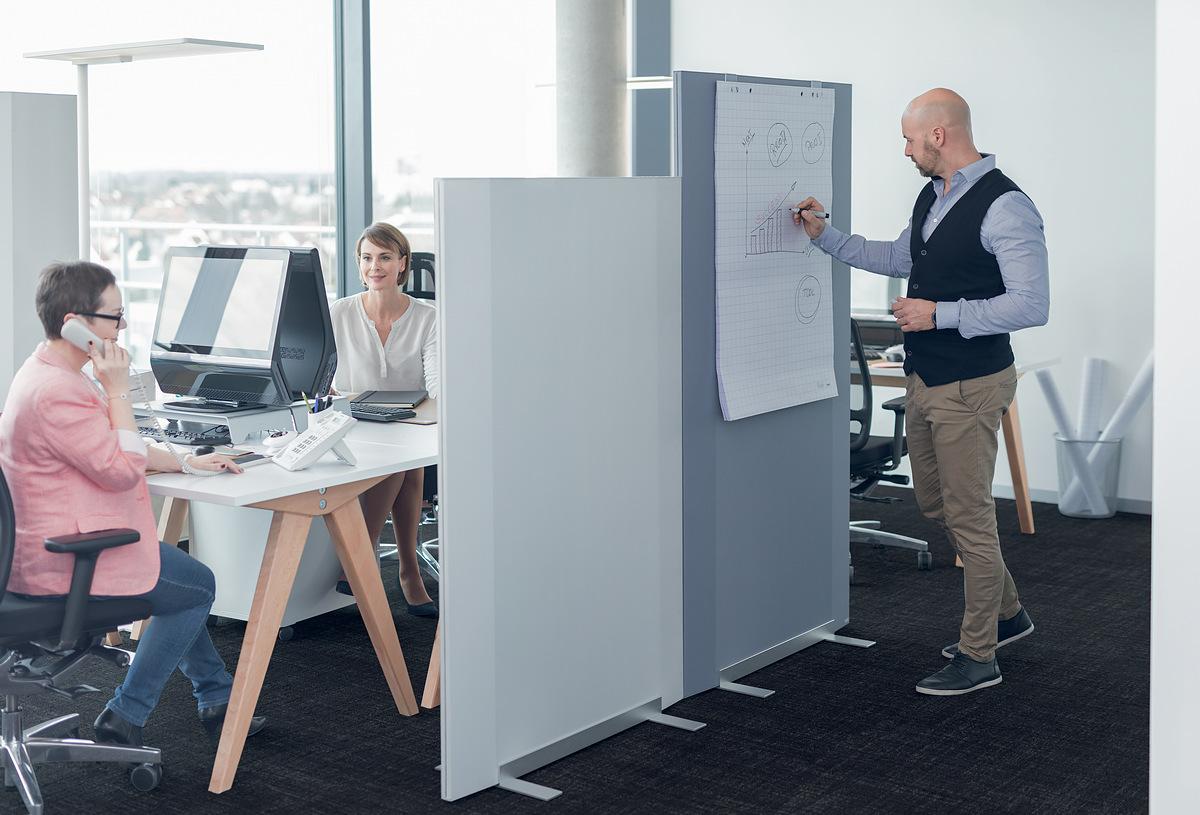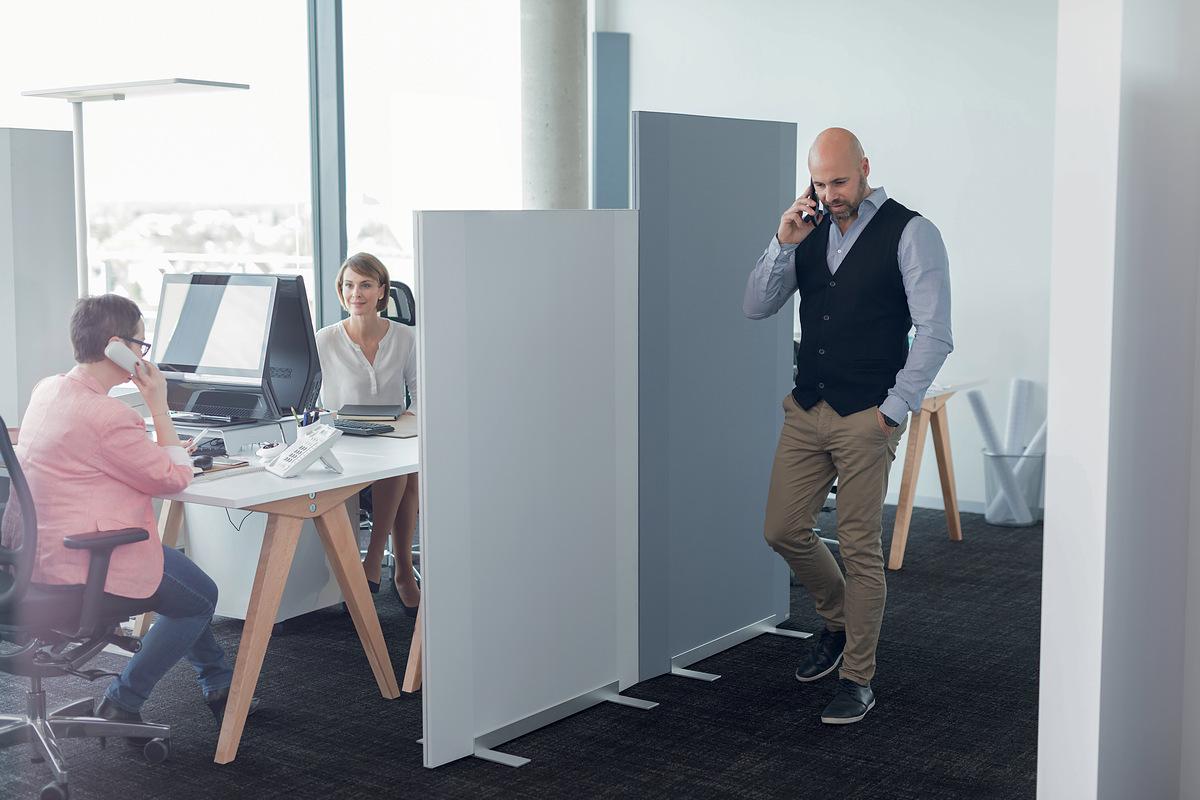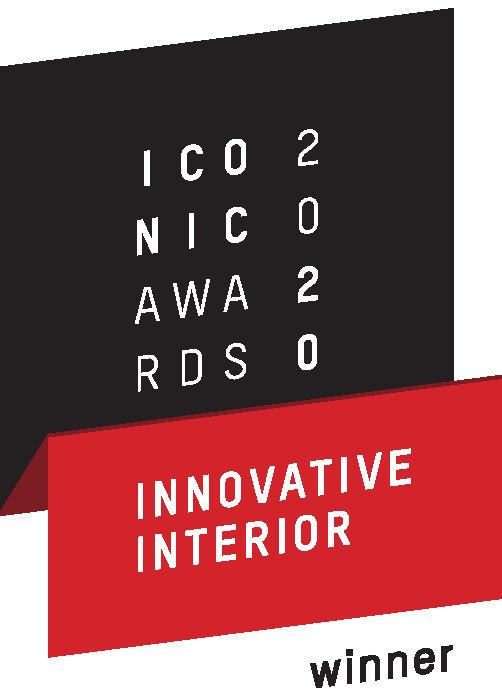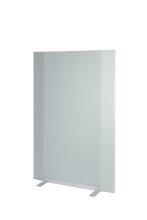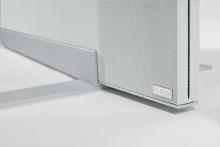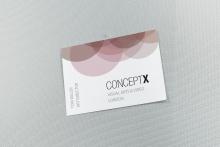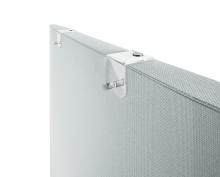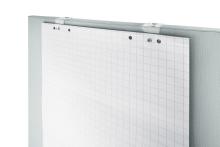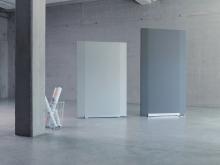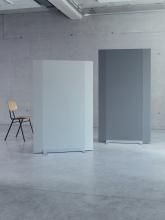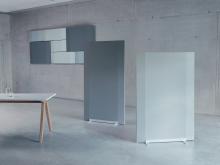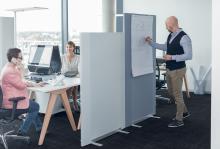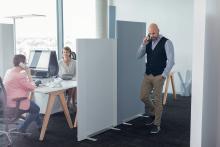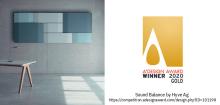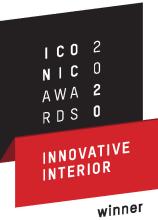 Item number SB501
Acoustic Wall Sound Balance
light grey, fabric surface, polyester fibre, 100x150x6cm (approx. 39 3/8"x59 1/12"x"2 3/8")
For optimum room acoustics: acoustic wall for effective sound protection. Sound is absorbed, resulting in a noticeable reduction in noise level. Model SB501, light grey, panel surface 100 x 150 cm (w x h), required floor space for base: 100 x 37 cm (w x d).
High acoustic efficiency with 85% sound absorption, confirmed by its sound absorption class B categorisation (sound absorption coefficient αw = 0.85 with 1 as the maximum value) and certified by Müller-BBM, an independent institute for acoustics.
This beautifully designed sound absorber with its elegant trapezium look is the flexible way to sound-proof your office. Available in 2 matching colours and 2 sizes, ideal for combining with other elements to structure or create different zones in any office space.
For greater efficiency at work: pin documents to the acoustic wall and use it in combination with accessories (e.g. writing panel, prod. code SB720); quick and simple to position as required and stands securely thanks to the high-quality aluminium base
High-quality, low-polluting materials, highly efficient sound-proofing material on the inside and an easy-care fabric surface, secure hold
Description
Sound Balance acoustic wall in light grey, 1 piece. For effective sound protection in your office: the acoustic wall is a high-performance sound absorber that will improve the room acoustics in your open-plan office. This free-standing element absorbs sound and reduces the noise level and reverberation in the room, noticeably decreasing the effect of disruptive noise on everyday working life. Guaranteed effective: the acoustic wall is certified as a highly efficient sound absorber that meets the requirements for sound absorption class B (calculated sound absorption coefficient αw as defined by standard DIN EN ISO 11654 = 0.85, i.e. 85% of the sound that strikes the curve is absorbed). The acoustic performance has been tested and certified by Müller-BBM, an independent institute for acoustics. The acoustic wall meets the highest interior design standards: the elegant trapezium-look design is an eye-catching feature for any office. There is a choice of two muted colours and two matching formats, which are ideal for combining to create structure or different zones in the office. In addition to this, the walls can be used together with all other acoustic products from the Sound Balance range to add an individual touch to the look of your office. Making office work easier: all acoustic walls have an easy-care fabric surface that can be used as a pinboard, and, thanks to the inner metal strip, they can also be used in combination with SIGEL"s magnetic functional accessory (e.g. flipchart hooks). Quick and easy to assemble: the wall stands securely on the pre-mounted base made of matt anodised aluminium.
Product specifications
Product dimensions: 1000 mm x 1500 mm x 60 mm
Quantity: 1 pcs.
Absorption class: B
Colour: grey
Colour (marketing): light grey
Colour family: grey
Lieferumfang: 1x Acoustic wall SB501, 1 pcs.
Material Kern: polyester fleece
Material: fabric
Foot material: anodised aluminium
Dimensions in cm: 100 x 150 cm
Product weight: 16740 g
Product category: Acoustic Partition Screens
Product brand: Sound Balance
Sound absorption coefficient: 0,85
Buy online
Contact a reputable dealer of your choice. If you want to see all online shops, click the pagination.