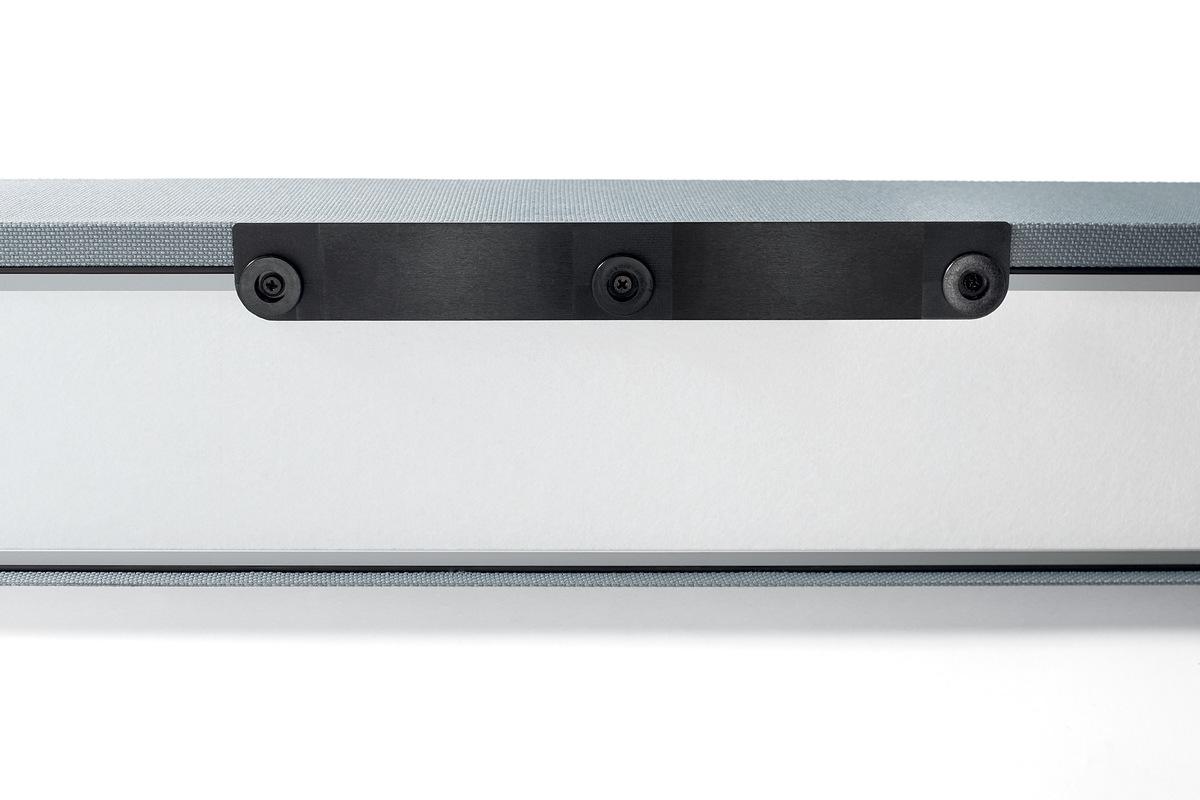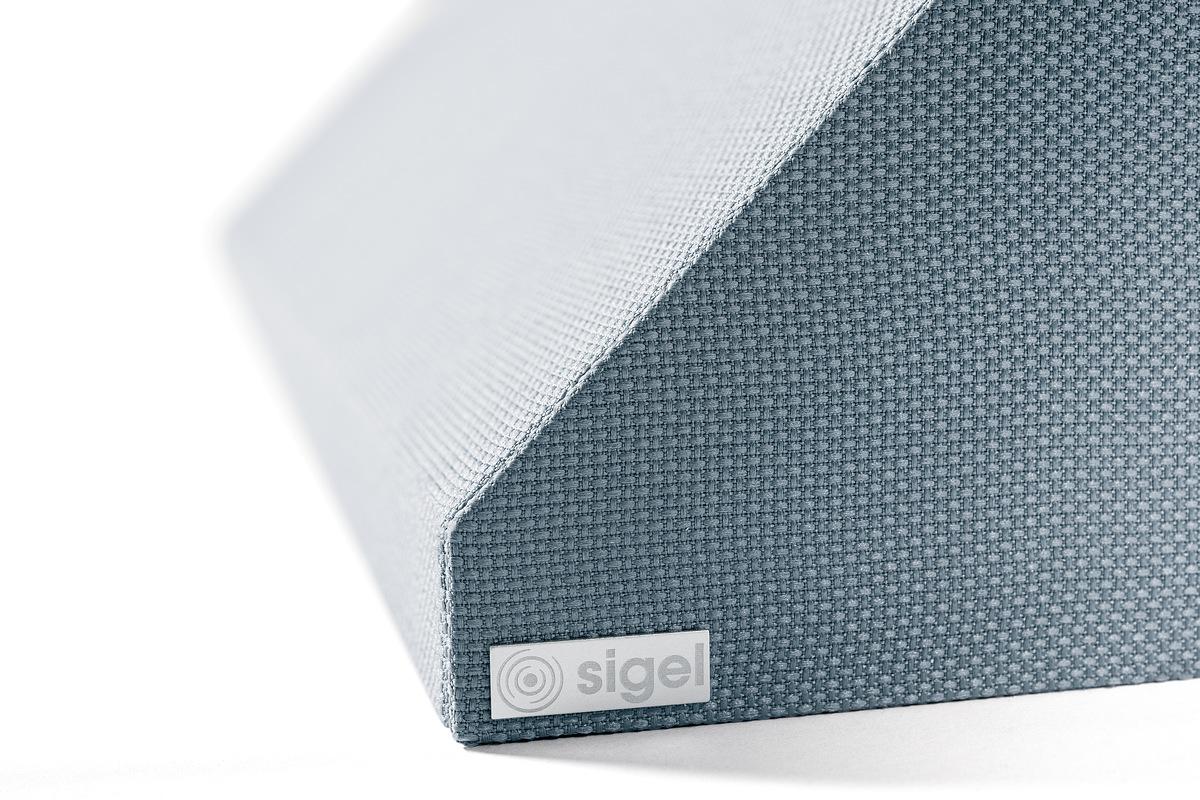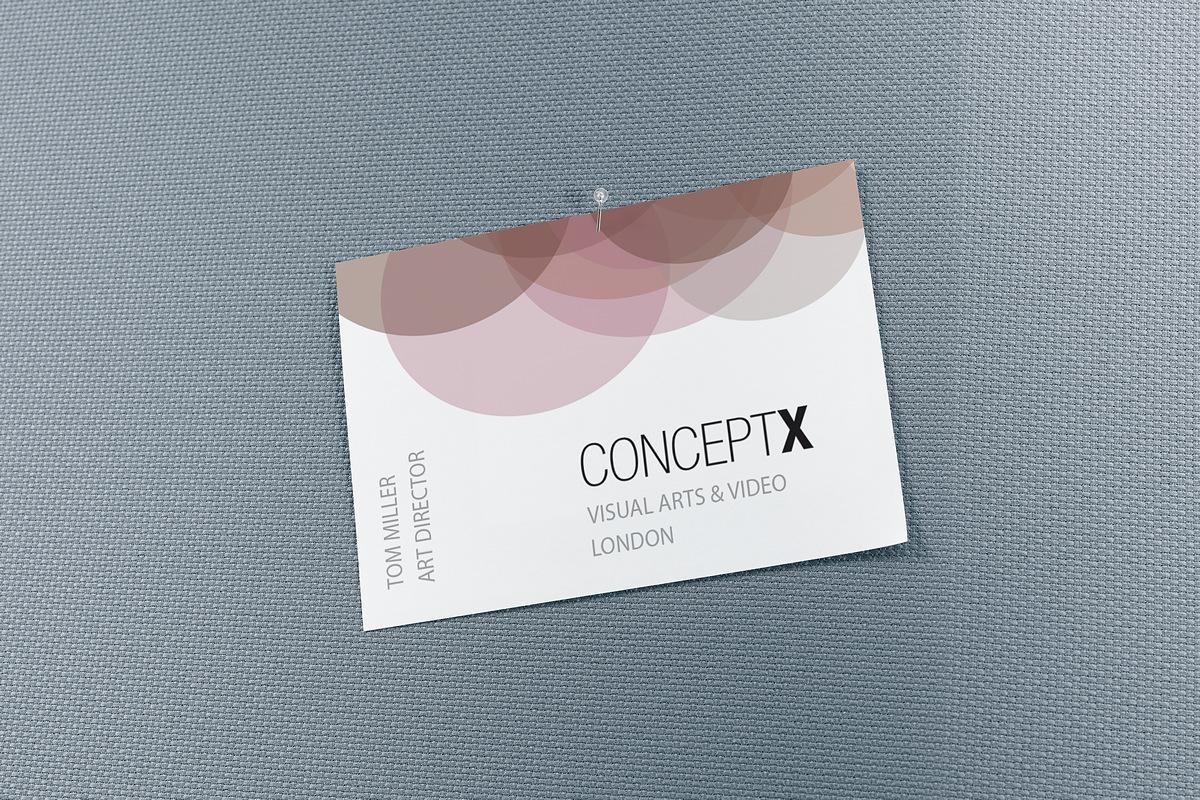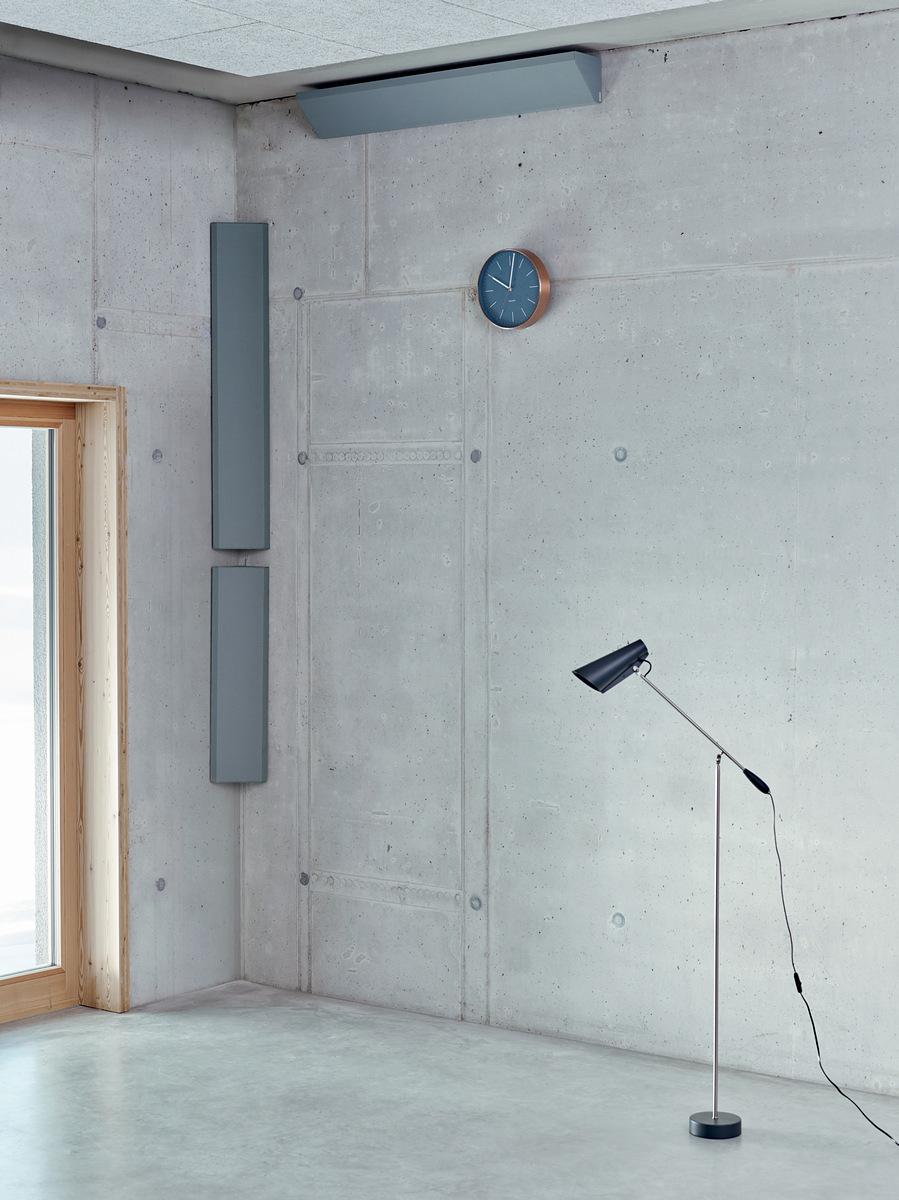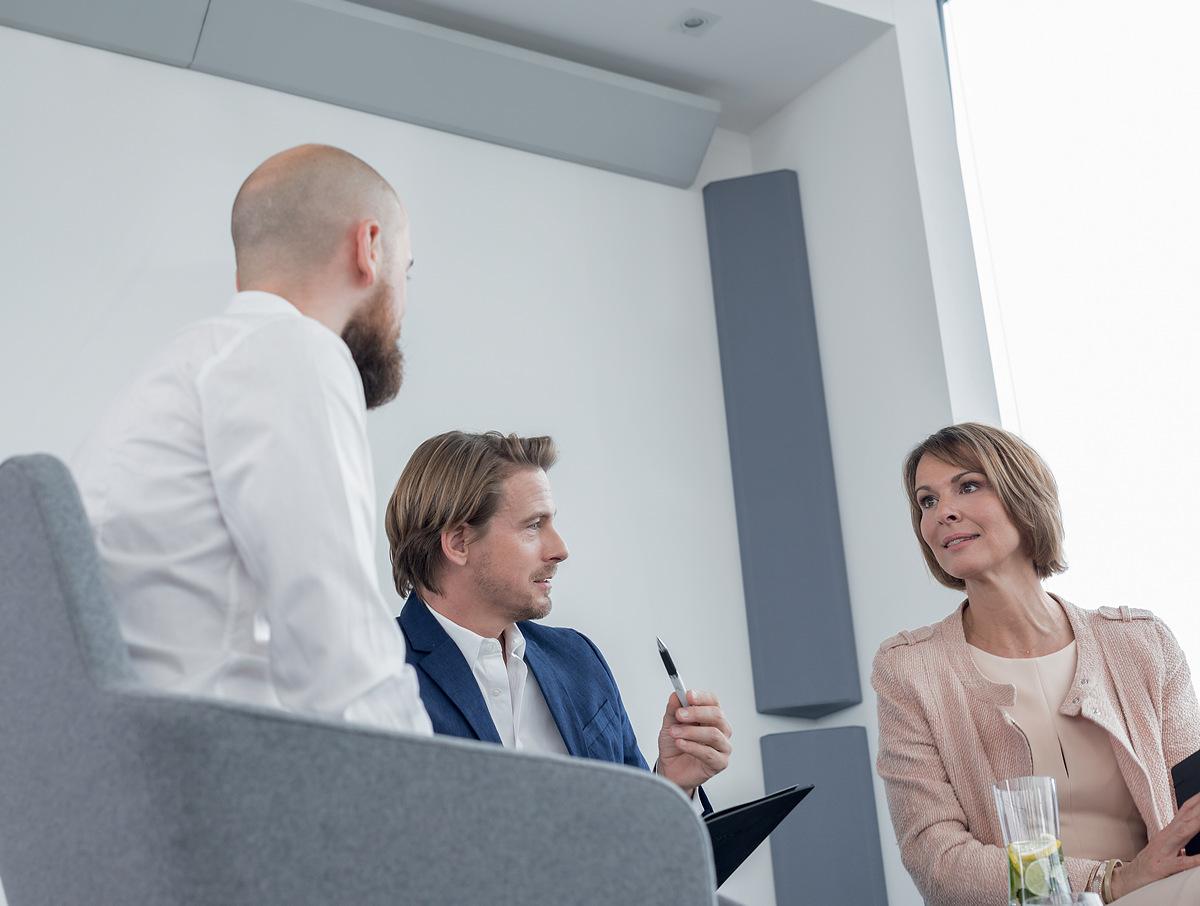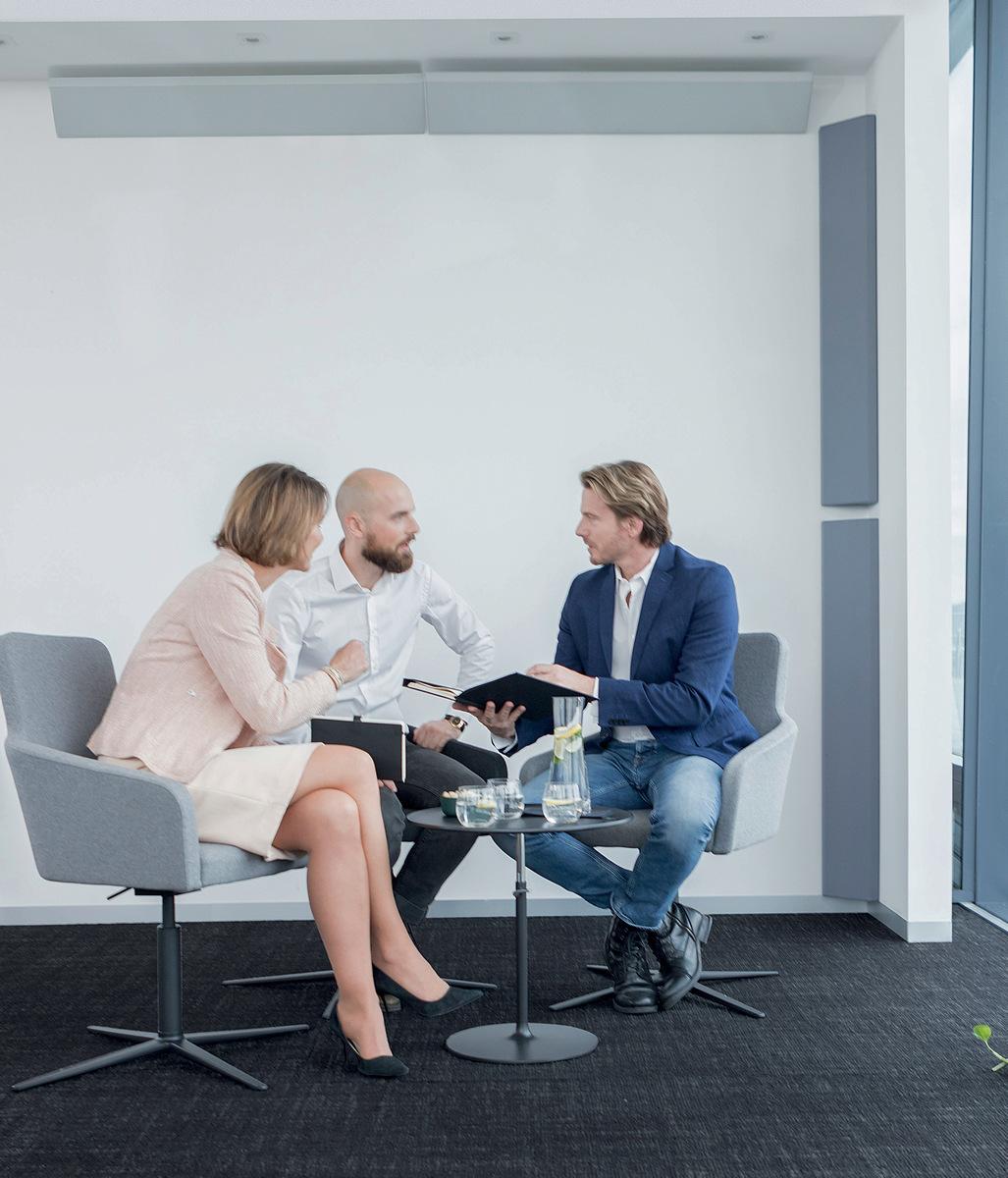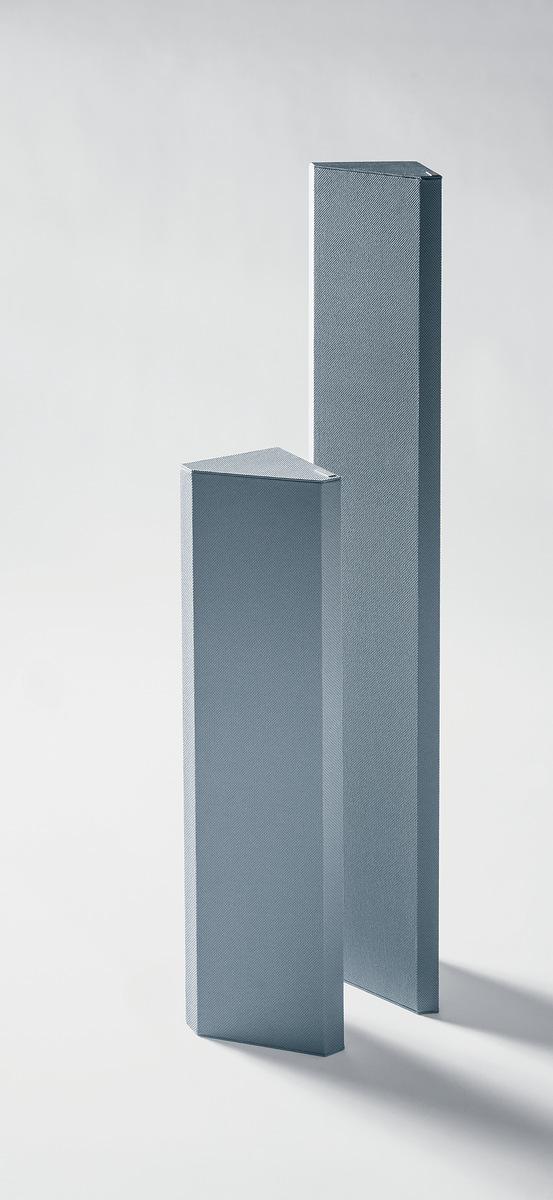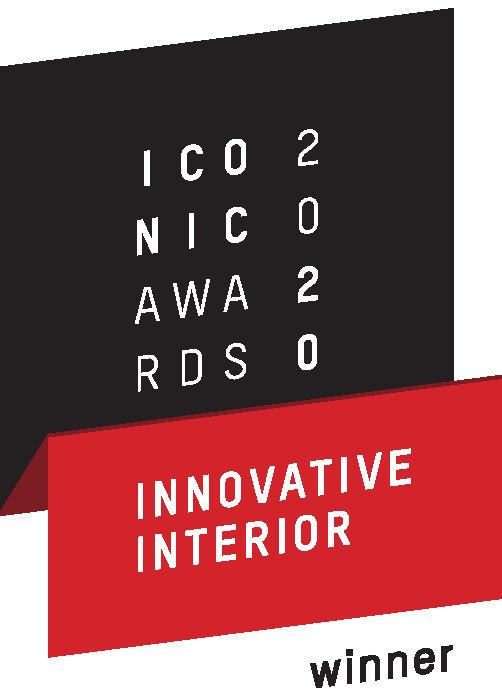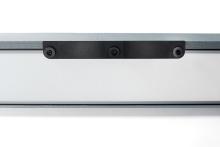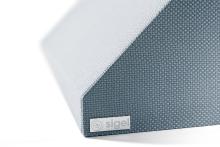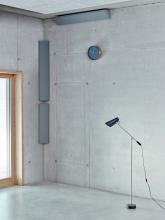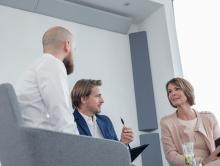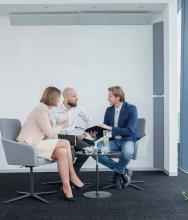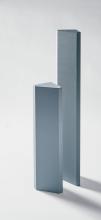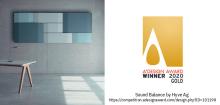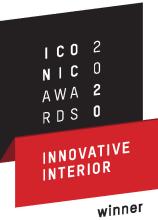 Item number SB300
Acoustic Edge Sound Balance
dark grey, fabric surface, polyester fibre, 80x15x15cm (approx. 31 1/2"x15 7/8"x15 7/8")
For optimum room acoustics: acoustic edge for effective sound protection. Sound is absorbed, resulting in a noticeable reduction in noise level. Model SB300, dark grey, panel surface 80 x 15 cm (w x h).
Acts as a highly efficient sound absorber when positioned in parts of the room that are particularly sensitive to sound: 80% more sound absorption in the relevant frequency than a flat sound absorber, performance certified by Müller-BBM, an independent institute for acoustics.
This beautifully designed sound absorber has an elegant look and is the flexible way to sound-proof your office. Available in 2 matching colours and 2 sizes, ideal for combining with other elements to create a sound absorption surface to meet your needs.
Simple and quick to mount, horizontally or vertically: screw the enclosed wall rail to the wall and simply slide the edge into place by means of the pre-mounted rail on the back (the edge is easy to remove again)
High-quality, low-polluting materials, highly efficient sound-proofing material on the inside and an easy-care fabric surface, secure hold and tested product safety as certified by the TUEV Sued GS mark
Description
Sound Balance acoustic edge in dark grey, 1 piece. For effective sound protection in your office: the acoustic edge is a versatile, highly effective sound absorber that will improve the room acoustics in your open-plan office. This wall panel absorbs sound and reduces the noise level and reverberation in the room, noticeably decreasing the effect of disruptive noise on everyday working life. Guaranteed effective: the edge acts as a highly efficient sound absorber when positioned in parts of the room that are particularly sensitive to sound. It absorbs up to 80% more sound in the relevant frequency than a flat sound absorber. The acoustic performance has been tested and certified by Müller-BBM, an independent institute for acoustics. The acoustic edge meets the highest interior design standards: the elegant design is an eye-catching feature for any office. There is a choice of two muted colours and two matching formats, which allow you to create a variety of combinations to cover small or large surfaces. Can also be combined with other acoustic products from the Sound Balance range, to customize your office space flexibly in line with your individual requirements. Quick and easy to mount in small spaces: the edge is mounted horizontally or vertically in the 90° corners of the room. These compact elements take up very little space in parts of the room that are generally unused. The edge is simply attached to the wall using the pre-mounted rail on the back and the enclosed wall rail. The wall rail is screwed to the wall in the required position and then the edge slides easily into place. This special system ensures a secure, sturdy hold on the wall. All Sound Balance acoustic products are ideal for sound-proofing offices, are TUEV-approved and carry the TUEV Sued GS mark for certified product safety.
Product specifications
Product dimensions: 800 mm x 150 mm x 150 mm
Quantity: 1 pcs.
Absorption class: A (gleichwertig)
Type of mounting: drilled mounting
Colour: grey
Colour (marketing): dark grey
Colour family: grey
Material Kern: polyester fleece
Material: fabric
Dimensions in cm: 80 x 15 cm
New product: no
Product weight: 2380 g
Product category: Acoustic Corner Elements
Product brand: Sound Balance
Other box contents: Mounting rail, set de fijación
Accessories included: mounting rail for wall mounting
Buy online
Contact a reputable dealer of your choice. If you want to see all online shops, click the pagination.